Have a clean place to rest your head anywhere, anytime
Enjoy all the innovative barrier bedding features from SleepAngel in a travel friendly sized pillow. Perfect for the vacation or the quick weekend trip to the sea. 
As is the case for all the products from SleepAngel the travel pillow is a barrier to ingress whether it is water, dust mites or pathogens*. 
This means no chance of bringing home any foreign or unwanted bacteria and contaminants. 
* Tested pathogens include Coronavirus 229E (surrogate for Covid-19), MRSA, E.Coli, Adenovirus 5, Pseudomonas aeruginosa, C.Difficile, Candida albicans, Aspergillus niger, Norovirus, Influenza Type A.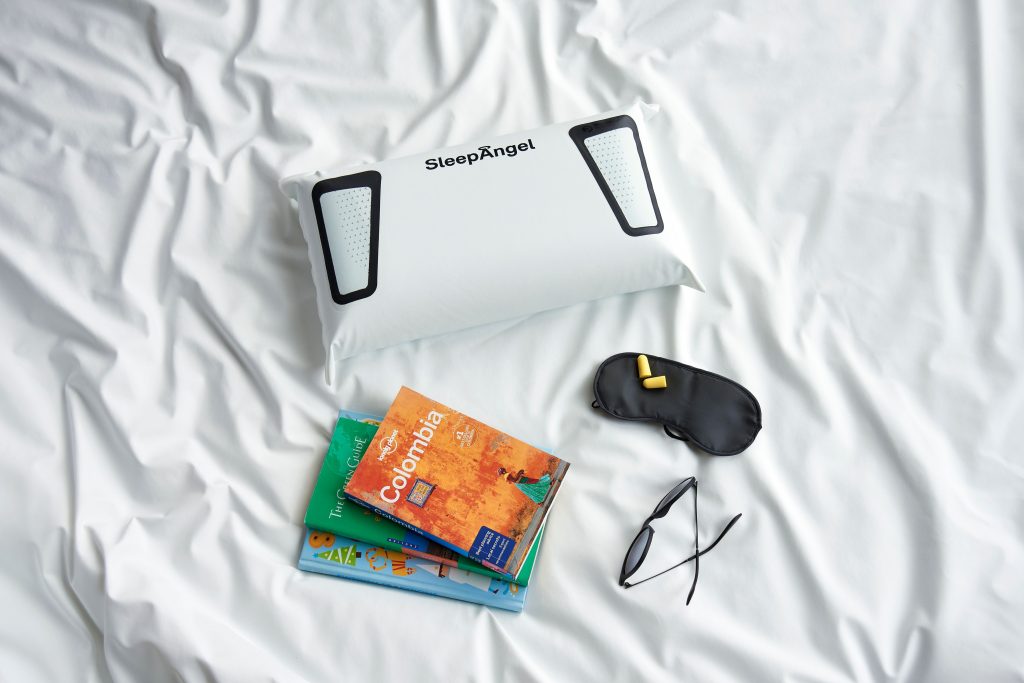 Complete your travel setup with a pillow from SleepAngel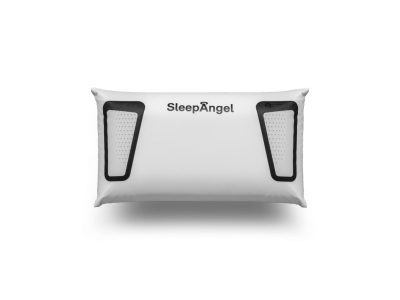 The handy travel pillow from SleepAngel is perfect for camping trips, bus rides or practically anywhere you would like to go.
The travel pillow comes with a very comfortable pillow cover. Get both now from Adwizors.
Every good travel pillow should have a fancy bag right? Well, here it is!
With a pillow from SleepAngel's travel collection, you are assured to be comfortable on the go
SleepAngel's travel collection is the perfect bedding for travelling. 
Thanks to a combination of three technologies you will be guaranteed a good night's sleep free from allergens and various contaminants:
1) PneumaPure filter
2) Waterproof fabrics 
3) Heat sealed seams
Because of this new and very innovative design, you can easily clean your pillow if it gets dirty on your travels.
The pillow is non-machine washable and should be wiped off with a damp cloth. If visibly stained wash under cold running water. Avoid scrubbing the filters violently.
the technology behind the pillow