5 facts about hospitality products from SleepAngel
The pillow (and soft surfaces in general)
is an often overlooked link in a chain of cross-infection.
Traditional bedding requires add-on protecting covers.
This increases your purchase & ongoing laundry costs.
SleepAngel barrier bedding for hospitality
helps to address the Covid-19 challenges.
Comes with discrete white filters that can't be seen through the linen. 
SleepAngel Hospitality bedding range includes
pillows, toppers, duvets and mattresses.
Different fillings and sizes are available.
With the products from SleepAngel your guests and staff are guaranteed a safe environment free from viruses and allergens. 
SleepAngel offers a wide range of products specifically for hospitality purposes
The pillows from SleepAngel will guarantee your guest a good night's sleep. Comes with discrete white filters that can't be seen through white linnen.
The hermetically sealed mattresses are the natural choice for any hotel, cruise ship etc. who wants to go the extra mile for their customers. 
All mattresses and toppers from SleepAngel can be customised for your needs. They are comfortable and clean and a proven barrier against all ingress.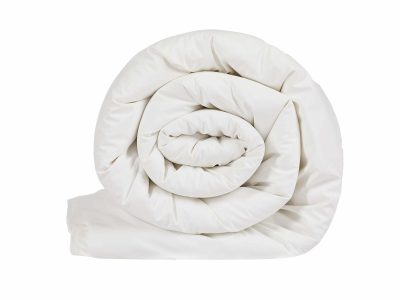 Any allergic staying at your place will love the products from SleepAngel as no dust mites, allergens or pollen will enter them. Prepare your customers for a clean experience.  
SleepAngel bedding is scientifically proven, safe, sustainable, and
supportive
Patent protected technology is independently tested and proven by
Airmid Healthgroup
What is the difference between traditional bedding, and the barrier bedding that SleepAngel offers?